Disney Animal Kingdom Information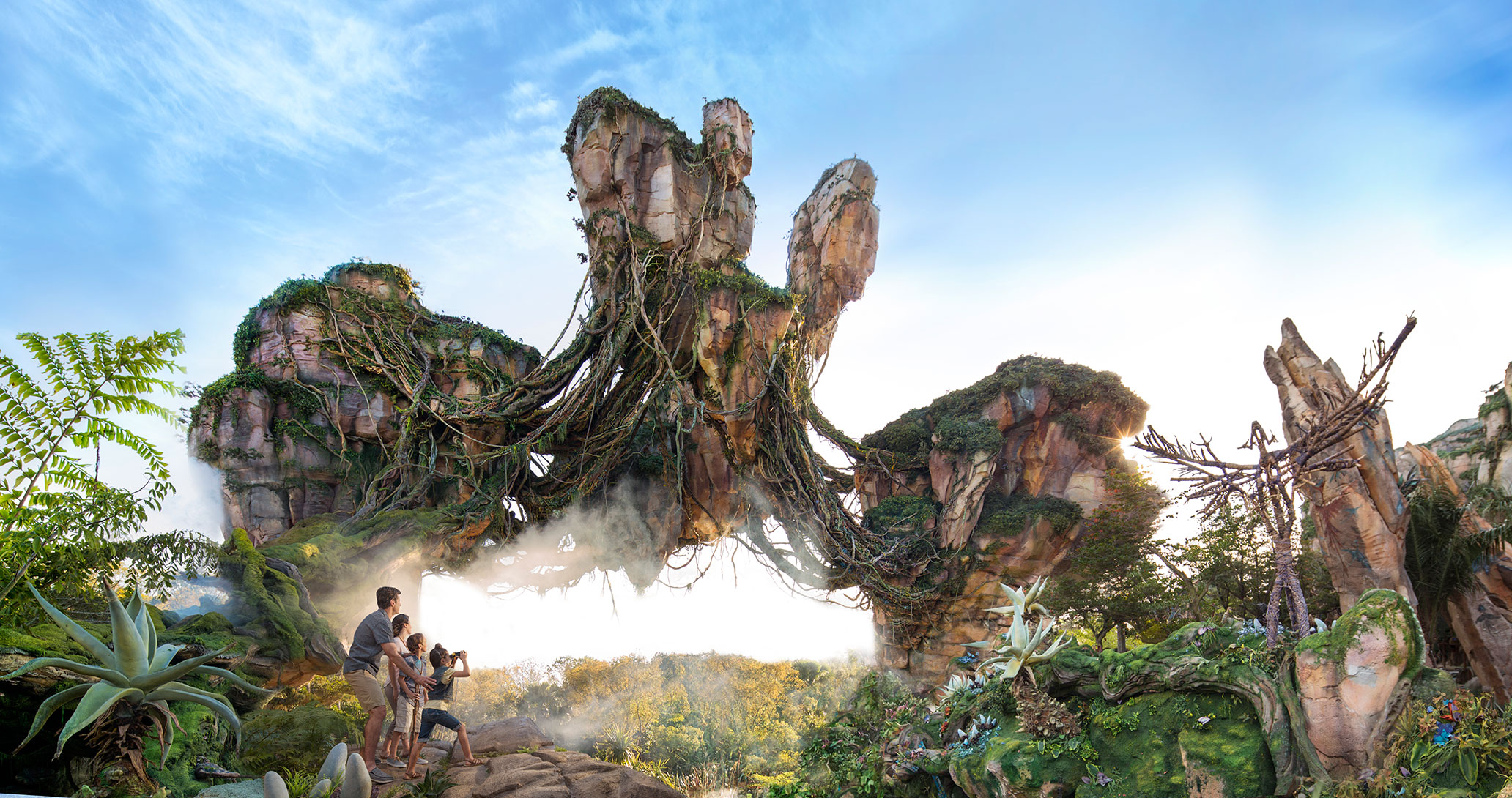 Animal Kingdom theme park lets you explore the unpredictable world of animals on safari, in a prehistoric world, or at stage shows that put the jam in the jungle. If you are planning a trip to Disney World be sure to check our Disney's Animal Kingdom. This page will provide you with all the Animal Kingdom information your will need during your stay. Disney's Animal Kingdom is separated into several distinct areas and you can check them out below.
Asia Area Attractions
Expedition Everest
Expedition Everest is the main attraction at Animal Kingdom mainly because you can see it from so far away. This ride depicts a vicious fight with the mysterious yeti that starts at the bottom of a mountain and continues on to the top of the broken tracks.
Kali River Rapids Attraction
You can have a splashing good time at the Kali River Rapids where you can buckle up and get drenched from head to toe with soaking white water rapids. The ride has been a favorite among visitors and be ready to get wet!
Africa Area Attractions
Kilimanjaro Safaris Expedition
If you want to see some of the wildest animals in their natural location you can take a ride on this one of a kind tour. You will see all of the animals relaxing and doing what they do best. Visitors love the relaxing ride through the trail on this specialty built tour vehicle.
Conservation Station® Attraction
Ever wonder how animals are treated for in a zoo? Well you can easily find out in the Conservation Station. The Veterinary technicians will be demonstrating what they do everyday to keep these animals safe and sound in the vicinity.
Habitat Habit! 
You can see all of the animals in their natural habitat while visiting this attraction. From the bottoms of the grounds to the very top of the trees, you will see how an animal acts in its everyday life. Bring a camera and capture these moments forever!
The Affection Section
Get up close and personal with friendly animals in this shaded petting yard. Show these animals all of the love you have for them as you gently pet them as they go about their everyday lives. This is one petting zoo experience you can't miss!
Dino Land USA Attractions
TriceraTop Spin
Hop onto this one of a kind ride as it spins your brains in directions you didn't even know existed. If you are looking for a truly adrenaline pumping ride then this is the ride for you and your family.
The Boneyard® Dig Site
Young children always seem to be very interested in these prehistoric creatures, but now is the time for them to become familiar with them and dig up some of their own bones! This activity is not only fun but is a great learning experience for these youngsters!
Finding Nemo Musical
One of the most popular Disney movies has come to be Finding Nemo, children of all ages love this movie and all of the characters involved with it. You can see all of these characters come to life as they dance and sing for your entertainment.
Discovery Island Attractions
It's Tough To Be a Bug
Change into one of the most interesting creatures on this planet, a bug. See what its like through the eyes of one of those creepy crawlies as you watch this unique 8 minute movie and explore further into the depths the tree of life, children of all ages will love this ride.
The Tree of Life
One of the most famous landmarks in Disney's Animal Kingdom is the Tree of Life. You can see it from all ends of the park. From far away the tree of life looks like its any other tree however when you get up close you can see all of the detail carved into this structure.
Trails
Walk along these one of a kind trails that will expose natural wildlife at its greatest experience. You can walk along many of these well shaded pathways and see all that the beautiful Mother Nature has to offer. In certain paths you can see your favorite Characters!
The Oasis Attractions

The Oasis Exhibit
Have you wanted to see a collection of rare and exotic animals? Well the Oasis Exhibit at Animal Kingdom has everything you may ever need. You can ride around in specialized vehicles and see how these animals would act in their natural habitat.