Discount Princess Cruise Reservations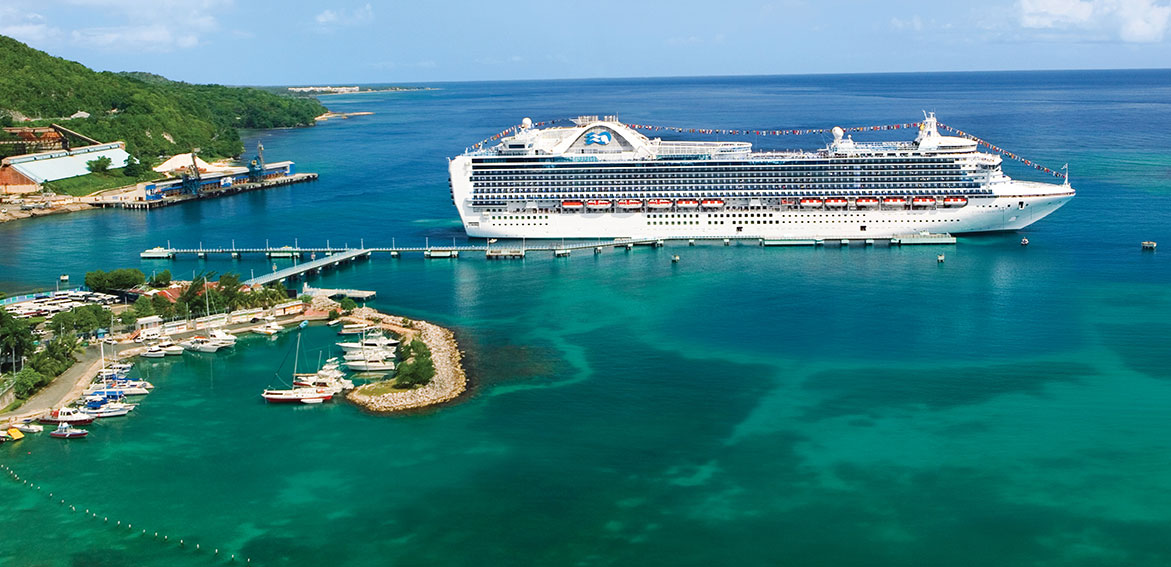 Call today and speak with a Princess cruise specialist 863-557-2350
Welcome to Discount Princess Cruise reservations. Princess offers a relaxed and comfortable world where the days unfold slowly to open up refined pleasures – fines meals, new friends, unexpected moments and gracious attention from a crew whose only goal to to provide you with an unforgettable cruise experience.
Come aboard and set sail on one of over 150 unique itineraries visiting more than 300 different ports around the world. Big Ship Choice, Small Ship Feel is what Princess Cruises likes to call the personal experience you get on their vessels. And with a choice of either Traditional Dining or flexible Anytime Dining, you choose what fits your style best.
Princess cruises offer a high percentage of balcony staterooms at affordable rates so you can take in the views of stunning landscapes and ocean vistas on your voyage from the intimacy of your stateroom. Let yourself be treated to warm smiles and genuine hospitality on every cruise with Princess. And let us get you a discount on your Princess Cruise. Our Princess cruise specialists would be happy to help you book your next Princess cruise.
Discount Princess Cruise New Destinations
Alaska Cruises on Princess
Our Alaska fleet and offers an intimate experience with a very popular 7-day Voyage of the Glaciers (the Coral, Golden, Island and Star) sailing. The Ruby and Emerald sail the Inside Passage on a round-trip voyage from Seattle.
See the Caribbean on Princess Cruises
The Caribean and Regal Princess sail the Caribbean in to give you even more ships to choose from. It will offer a 10-day itinerary from Fort Lauderdale.
South America on Princess Cruises
Star Princess now sails around Cape Horn and will offer a new 16-day Antarctica cruise, roundtrip from Buenos Aires and a 24 day Buenos Aires to Venice transatlantic voyage. And the Royal Princess ship now sails to the Amazon.
Panama Canal on Princess Cruise Line
Choose between 2 ships specifically built for the canal – the Island Princess and the Coral Princess. In all, Princess Cruises now has 7 unique itineraries ranging from 10 to 19 days.
Canada & New England on Princess
The Regal and Royal Princess ships sail in this destination, now offer 10-day cruises between New York and the fabulous Quebec City in Canada. A North American cruise full of history and culture.
Discount Princess Cruise to Europe
The Crown and Regal Princess ships (which will now sail the very popular Greek Isles and Grand Mediterranean itineraries) and the Royal princess, which will sail 5 unique itineraries. And there's been changes to the 12 day British Isles sailings on the Royal Princess by adding more ports.
Discount Princess Cruise to Hawaii
The Emerald and Grand Princess ships are sailing a 15 day summer voyage from Los Angeles to Hawaii. And with the Star Princess also sailing in that region, there are now vacations to Hawaii virtually all year round.
Discount Transatlantic Princess Cruises
Join Pacific Princess for a full-length 111-day World cruise. Visiting over 40 destinations on 6 continents and offering incredible overland tours, this is a cruise not to miss!
Planning a Princess Cruise? Call 863-557-2350 today for Princess Cruise Discounts!