Discount Carnival Cruise Reservations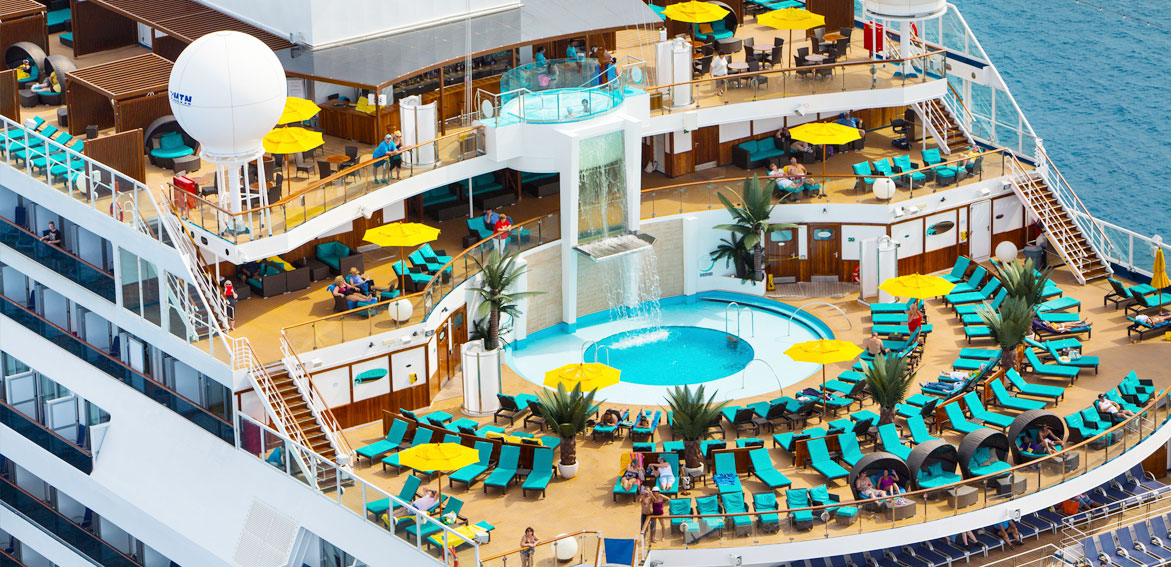 Call Us for a Quote on a Carnival Cruise at 863-557-2350

Find Carnival Cruise information and what's included with your cruise package:
Included: Delicious Meals!
Imagine how nice it is to get breakfast, lunch, dinner and a midnight snack without getting a bill. How about ordering lobster without first checking your wallet. And every dining area has an ocean view. Take a big juicy bite out the best burger at sea, brought to you by none other than celebrity chef Guy Fieri at Guys Burger joint. In the mood for some authentic Mexican? Try Blue Iguana Cantina™ featuring made to order tacos and burritos. In the mood for some tasty eats late night? Enjoy Pizzeria del Capitano®, Pizza Pirate or our 24-hour room service menu.
Included: Spectacular Entertainment!
When was the last you got up and danced at a theater? Playlist Productions™ takes tunes you know and presents them like you've never experienced before. Your favorite sounds become full-blown musical productions featuring singers and dancers bringing down the house – and bringing you to your feet!
There's chuckle-funny, then there's laughing-so-hard-you-can-barely-breathe funny. Whether you join us early for family fun or stay late for more adult humor, at The Punchliner Comedy Club you'll be gasping for air.
We've brought DJ IRIE in the mix to train our DJs with the spinning skills and party-ready personalities to guarantee your time onboard Carnival is better than ever! Let the music move you todance the night away in Liquid Nightclub™. Channel your inner rock star or pop diva and perform at Karaoke. Or let go and sing along your favorites in the Piano Bar.
Included: Programs for Kids of All Ages!
If you're a parent, this is great information. Because you can now enjoy your grownup fun while we keep your children busy all day with supervised activities at Camp Ocean™. And it doesn't cost you a dime. Of course, we'll totally understand if you buy a new set of earrings while we keep your kids entertained, that's your decision.
Included: the Most Exciting Destinations!
A fun ship cruise on Carnival saves you money, which is always a wonderful thing. But there are so many other benefits to sailing on a Carnival "Fun Ship". Like traveling from one exciting destination to another & having your kind of fun every day, every night, every chance you get. And you only have to unpack your bags once.
Included: Relaxation in the SUN!
Go ahead, relax on a spacious lounge chair with your favorite book, your lotion, sunglasses and a thick, fluffy towel or 2. Spend some time in your choice of pools or take a plunge down Carnival's Twister waterslide. Wander over to the buffet line for lunch or just a snack. And don't wear your watch, there are NO schedules around here.
Included: Mini Golf or exercise anyone?
Carnival ships have nine hole mini golf course and Sport Squares right on board. There are plenty of on-the-go activities. Race around the ship-top jogging track. Play some table tennis or basketball. And our fitness center has state of the art exercise machines and loads of weights.
Included: Full Size Casino On board!
Roll the dice and cut the cards! At sea, the casino is open night and day. And, by the way, they are among the largest and friendliest casinos on the ocean. And if you would like, there are full auctions in the art gallery. And The Fun Shops of Carnival on board have duty-free pricing on every gift idea for the loved ones back home.
Planning a Carnival Cruise? Call 863-557-2350 today for our latest Carnival specials!