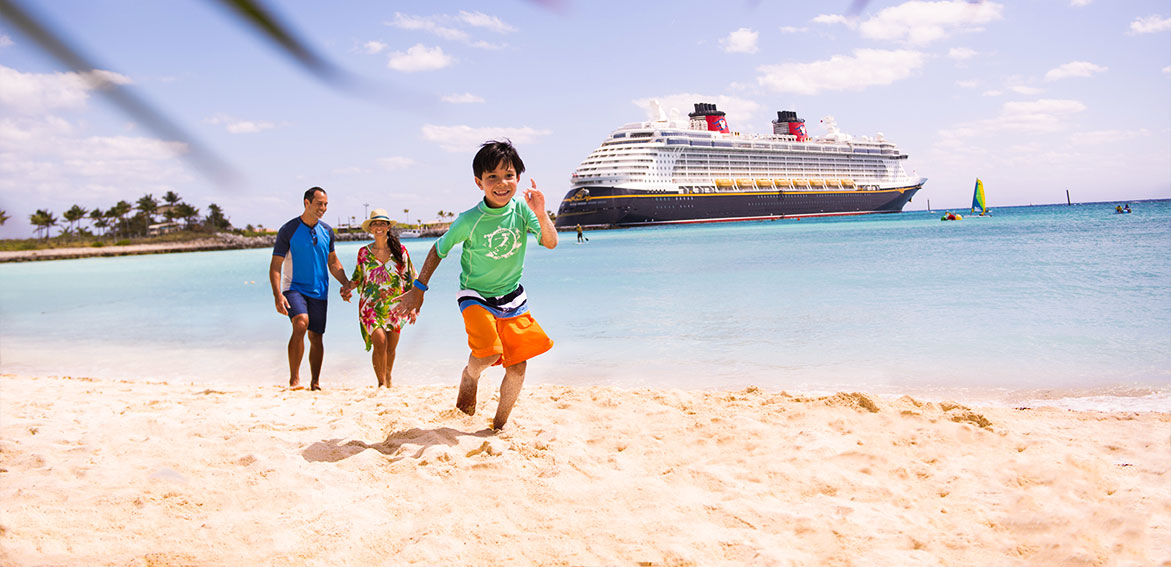 Call Us for our latest Disney Cruise Specials 863-557-2350

Things To Do on board a Disney Cruise Ship.

Oceaneer Club – This is where kids ages 3-7 find new friends and fun. Programs designed and run by trained counselors who know how to inspire the their imagination, so you'll see why no one brings adventure on the high seas to life like Disney.Many activities are tied to kids' favorite Disney Characters and stories.
Oceaneer Lab – An imagination explosion for kids ages 8-12. There's a giant video wall with wireless controllers, private listening rooms with video and audio equipment, flat-screen personal computers loaded with "family-safe" software, animation programs and activities you won't find anywhere else.
Aloft – This is the ultimate hangout for teens 13-17 on the Disney Wonder. A TEEN-ONLY world where you can relax with friends, escape with some music or watch a movie, sing, dance or just chill out and talk. Big-screen plasma TVs, video games, an Internet cafe and more are here and the counselors are cool so you can just be yourself.
The Stack – On the Disney Magic, teens 13-17 will want to cruise with their peeps in this area. Packed with music, video games, big-screen plasma TVs, a lounge area, dance floor, Internet cafe and teen-only activities – WOW this place has it all. And you can stay into the early morning hours because the counselors are always cool.
Live Shows – Thrill to original productions on the stage of the wonderful Walt Disney Theatre. Sing along with professional stage performers and your favorite Disney Characters in Broadway-style shows with brilliant costumes and special effects. Heroes and villains, romance and comedy. It can all happen to you in these live shows that are truly part of the Disney magic.
Nightclubs and Lounges – Discover diversions and locations that are always fun. Immerse yourself in places that could only where you can be happy listening or dancing, singing karaoke, snacking or having a cocktail, catching up on the latest sports action or simply relaxing.
Studio Sea – It's like starring in your own family sitcom with this family club that looks like a television soundstage: lots of TV monitors, director's chairs, and all the bustling activity of a television studio that you'd expect. Get set to take the stage or just enjoy the activities that always add up to pure Disney style fun.
Spa & Fitness – Step into our world-class spas to relax your mind with marvelous treatments. Experience the perfect relaxation. Visit a fitness facility with over a dozen nautilus style machines and training sessions in aerobics, yoga and body shaping. Don't forget our top-notch salon for hair styling, make-up & manicures.
Pools – There are three sparkling pools on ships – Goofy's Pool with it's 2 extra large hot tubs – Mickey's Pool for the little ones with 2 wading pools and a super slide – or Quiet Cove Pool with 2 whirlpools and a poolside cafe and bar.
Deck Activities – There are plenty of deck activities where you can work up a sweat or just have relax and have a good time. Get your "competition on" at the Wide World of Sports Deck, run laps on the jogging track around Deck 4, score big points with shuffleboard, ping pong or at the arcade games at Quarter Masters video arcade.
Character Experiences – Get closer to your favorite Disney Characters than ever before! Meet them at breakfast, parties and shows all over the ship for autographs and photo opportunities. Check your daily Personal Navigator and the message board in the Lobby Atrium for appearance times and locations. But you might just run into someone special at ANY TIME!
Movies – The Buena Vista Theatre onboard unfolds worlds of imagination. See movies the way they're meant to be seen – in a motion-picture palace. Comfortable seats, a giant screen and state-of-the-art projection unit and sound system. Enjoy first-run films and Disney favorites.
Facts about the Disney Wonder and the Disney Magic
Each ship was built at the Fincantieri Shipyards in Italy. The bow of the Magic was built in Ancona and the stern in Marghera then they were welded together for a gross tonnage of 83 thousand! The Disney Magic is 964 feet long and 106 feet wide at the wides point. It cruises at 21.5 knots and can go as fast as 24 knots.
Each ship, the Disney Magic cruise ship and the Disney Wonder have 875 rooms and 945 crew on board. Of those rooms, 73% have an outside view and 44% of those have private verandah balconies.
The ANCHOR, by itself, weighs 14 tons. That's 28,000 POUNDS! And the propeller weighs nearly 19 tons!
On the bow of the Disney Magic is Sorcerer Mickey. On the bow of the Disney Wonder Cruise ship is Steamboat Willie.
Call 863-557-2350 today for Disney Cruise Specials!