Celebrity Cruise Reservations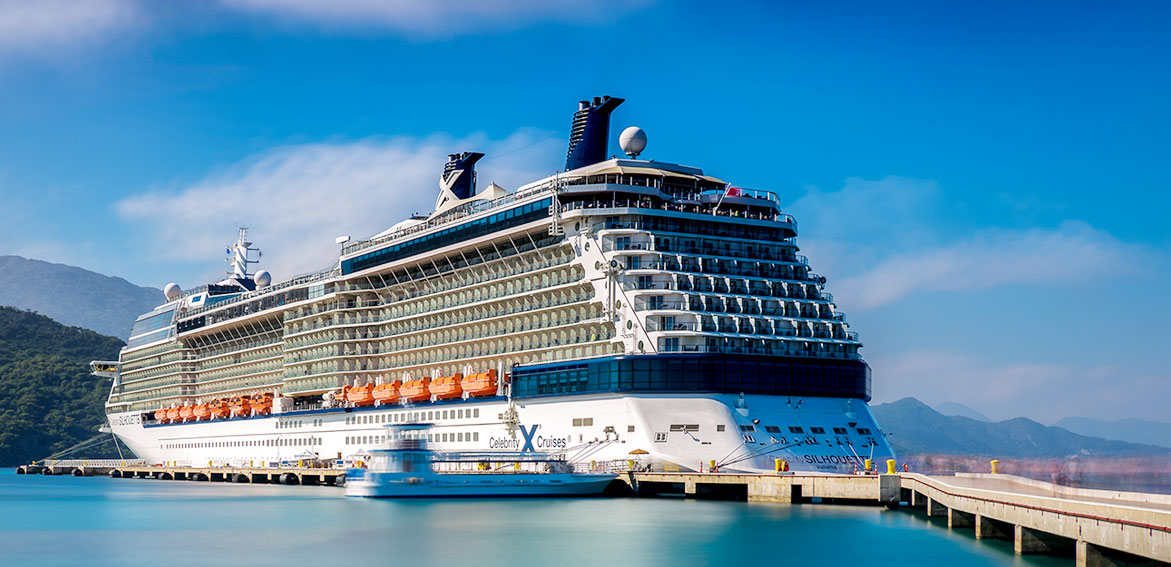 Call Us for a Quote on a Carnival Cruise at 863-557-2350

What is it about Celebrity Cruises that make them so different from the rest? It's the extra lemon wedges that you only have to ask for once. It's the lilacs delivered to your cabin every morning with your coffee – extra sugar, low fat cream. It's all the little things that are done to make you feel pampered and indulged. Celebrity Cruise Lines simply gives you exceptional service all the time, every time.
Guests of all ages vacation with Celebrity, but the majority of Celebrity guests could be considered Boomers. Those are travelers 40-60 years young, living an upscale lifestyle and choosing quality experiences. That's what attracts our "Boomers" to the first class service on Celebrity Cruiselines – These travelers are ready for more "me time" and more "family time" and Celebrity delivers.
Celebrity Cruise Destinations
Alaska: Uncover the wonders of "the Great Land" with Inside Passage and glacier cruising, 23 hours of daylight and a wide variety of itineraries.
Berumuda: What separates our Bermuda cruises with other companies is that Celebrity actually allows for overnights in some ports. This lets you really explore the island, it's pink beaches and natural charms.
Europe: Whether it's ancient castles or stunning landscapes, a Northern Europe Celebrity cruise will astound and amaze you.
Hawaii: Let the lush rain forests, active volcanoes and Celebrity Cruise Line's signature service take you to the Big Island and beyond for 11-15 nights.
Panama Canal: Tour through a man made marvel and see Costa Rica and Mexico on this Panama Canal journey. One of the world's greatest wonders is awaiting you.
Australia/New Zealand: Celebrity travels "down under" with 4 different 2-week packages and some escorted land tours for guests who want to really explore the great "Outback".
Caribbean: It's one thing to imagine the tropical sunshine of island life. But it's another thing to escape to the islands with the attention and indulgence that Celebrity Cruise Line provides.
Galapagos: One of earth's most amazing archipelagos, this unique offering also includes opportunities for Ecuador, Peru and Machu Pichu.
Transatlantic: A trip back in time with exquisite service and outstanding cuisines and lifestyles as Celebrity takes you across the Atlantic on a once in a lifetime getaway.
South America: Enjoy the rhythms of life and enjoy the comfort and luxury afforded to you by being with Celebrity Cruises as you experience the greatness of South America.
Planning a Celebrity Cruise? Call 863-557-2350 today for our latest Celebrity Cruise specials!
Let us be at your service. Sail to exciting destinations. Cruise aboard the highest rated ships in the world. Experience fascinating ports of call. Complement your cruise with our variety of guided shore excursions. Let Celebrity Cruise's attentive personal service make you feel like the only guest on board.