Do you like playing video games? I-Drive 360 has the place for the gamer in you! Plan a stop at 7D Dark Ride Adventure where you can not only play a 3D video game, but with this 7D experience, you can become a part of the game! This state of the art shooting game has seven dimensions that include sound, wind and movement, that gives it a beyond real experience. Using award-winning technology, the theaters use full motion seats with an interactive shooting gallery. Compete with your friends and family to see who can score the highest while shooting it out with mad scientists and zombies!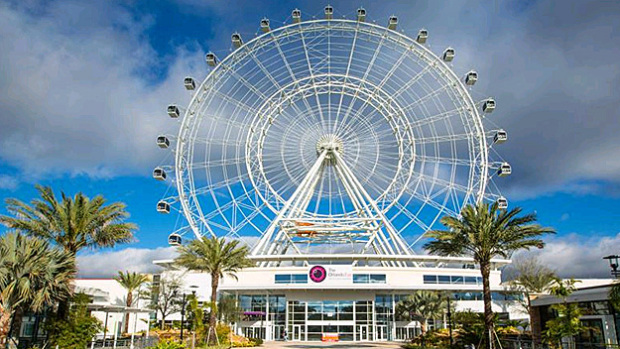 Discover a whole new way to behold the beauty and wonder of the Orlando landscape when you board a capsule on the 400-foot tall Orlando Eye observation wheel.
Located in the center of the I-Drive 360 entertainment complex, the Orlando Eye provides spectacular views of the surrounding Central Florida terrain in every direction. You'll see nearby theme parks like SeaWorld, Universal's Islands of Adventure, and Disney World, lush landscape and lakes, downtown Orlando's skyline, and with good weahter, Kennedy Space Center towards the east.
The observation wheel will have 30, 3-ton capsules that feature air-conditioning, lighting and audio effects, an interactive tablet and seating. The journey across the sky will be 30-minutes long and includes a pre-flight 4D Cinema experience.
Features:
400ft high
Views over Orlando attractions, downtown, and on a clear day, the East Coast and Kennedy Space Center
30 Unique Air-Conditioned Capsules
15 Person Capacity Per Capsule
20 minute experience on the Eye
Pre-flight 4D Experience (included in the admissions price)

o   Showcasing a 3D film plus spectacular in-theatre effects including fireworks, wind, scents and lighting.
o   Experience 

Central Florida and Iconic landmarks through the 5 minute film
MADAAM TUSSAUDS WAX MUSEUM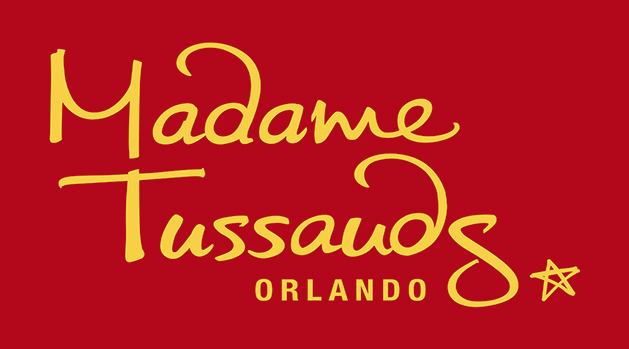 Features:
25,000-square-foot indoor attraction
Themed rooms featuring a Red Carpet Arrival, A-List Party, History & Leaders, Modern Leaders, Sports, Music, Authentic History and more
Presentation video about the history of Madame Tussauds and how the wax figures are made
Make your own wax hand cast to create a 3-D mold as a souvenir
Retail store
Wheelchair accessible (wheelchairs are available free of charge at admissions, on a first-come, first serve basis)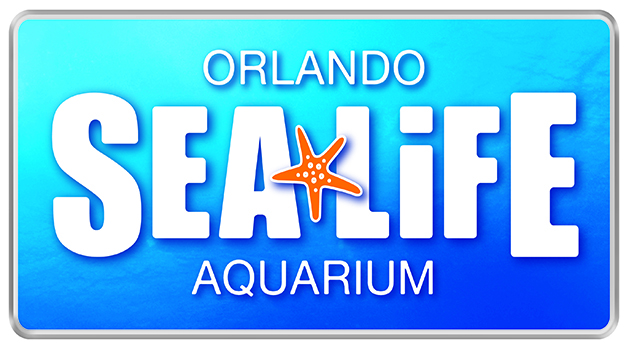 Features:
25,000-square-foot indoor attraction
360° underwater ocean tunnel
Over 5,000 creatures, including sharks, sea turtles, seahorses, octopus, jellyfish and rays
Over 30 fascinating displays
350,000 gallons of water in the ocean tank
12' deep ocean tank
Interactive touchpool experience
Educational talks and feedings throughout the day
Kids' quiz and activity trail
Presentation video theatre
Children's soft play area
Retail store
Wheelchair and stroller accessible
I-Drive 360 ~ 1 Attraction (Ages 13+) Your Choice of one (1) of the following attractions: The Orlando Eye Madame Tussaud's Wax Museum Orlando Sealife Aquarium
I-Drive 360 ~ 1 Attraction (Ages 4-12) Your Choice of one (1) of the following attractions: The Orlando Eye Madame Tussaud's Wax Museum Orlando Sealife Aquarium