Discount WonderWorks Tickets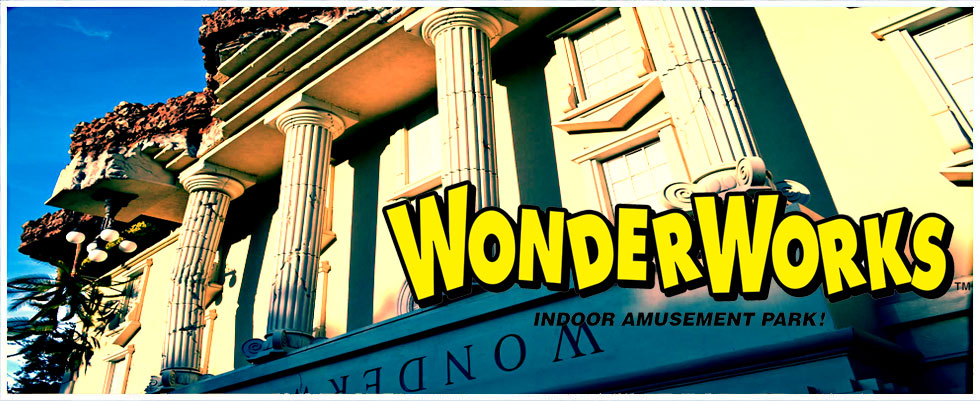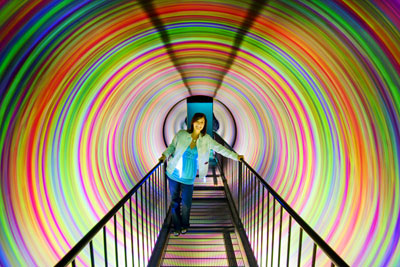 It is extremely hard to miss Wonder Works on International drive, it has a very unique characteristic. Although each building on International Drive is different (some are tall like the Peabody, some are just huge and spread out like the Convention Center), they all share one common trait: they are all right-side up. In fact, you can say that's a common trait with pretty much all buildings. However, there are a couple of exceptions and Wonder Works is one of those exceptions.
What makes Wonder Works unique is that the building looks like it got picked up by a tornado and tossed like a toy onto its top. The building is upside down. This kind of exterior presentation gives just a little insight into what can be expected on the interior.
Wonder works is filled with all kinds of sensational activities for everyone in the family. Engulf yourself in a gigantic bubble; take a nap on a bed of nails; build and ride your own monster roller-coaster; rock-wall climbing; even land a space shuttle! And don't forget about WonderWorks Lazer Tag!
Plus, enjoy a night full of hilarity, spectacular tricks, and great food at the Outta Control Magic Dinner Show! Wonder Works has it all!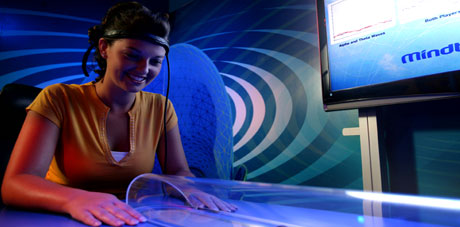 WonderZone Attractions
Bubble Lab
Ever have that dream where you get caught in a gigantic bubble and float all over the place? This Wonder Works exhibit makes that dream come true! Envelop your whole body in a huge bubble! This is fun for all ages!
Wonder Coaster
Sometimes, when you ride a rollercoaster, don't you think if they stuck an extra drop or loop the ride would've been that much better? On the Wonder Coaster, you'll have no one but yourself to blame for a crappy ride. You design this coaster yourself!
Land the Shuttle
Take the controls of the Space Shuttle Discovery! Do you have what it takes to maneuver this pioneer of the cosmos back down to planet Earth? It is not as easy at it looks! Discover the skills needed to land this star cruiser.
Wonder Wall
In "Star Wars: The Empire Strikes Back" Han Solo gets imprisoned in a carbon shell. This "carbon freeze" creates a 3-D mold of his body. Imagine that 3-D mold (minus the imprisonment) and you a good idea of what the Wonder Wall does.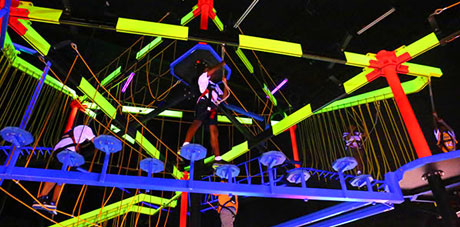 Experience More Wonder
4D XD Motion Theater
The XD Theater 4D Extreme Motion Ride will take guests on a 3D journey immersing them into the movie with full motion seats and special effects.
Indoor Ropes Course
Standing 36 feet tall, visitors will climb 3 stories of ropes as they encounter over 20 different obstacles along the course that will challenge their endurance.
WonderWorks Laser Tag
Located on the 3rd level of WonderWorks in the basement, is the World's largest lazer-tag arena/arcade. Lazer-Tag combines innovative technology and fast paced excitement to provide players with a one of a kind experience. Vest up and face off against your opponents inside the huge maze